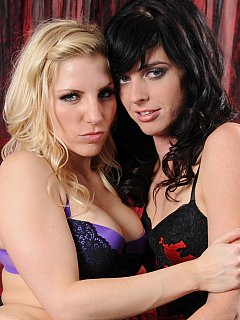 It happens often when a guy is being trained not by one, but by a group of women. We don't want Cruel Dommes to be overfilled with information so Miscellaneous category was created to save from doing that.
Miscellaneous top-rated picture galleries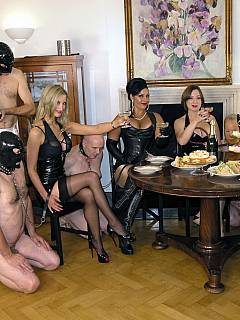 A group of beautiful femdom girls are having a party each bringing her own slave to serve
12 Mar 2016
576 votes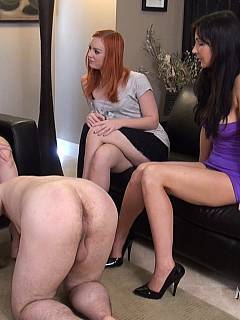 Girl is showing her mates why it is so nice and kinky to have submissive pussy-licking slave at her service
23 Jan 2016
347 votes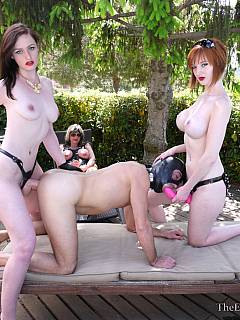 Strap-on girls are relaxing at the pool with masked slave at their feet in case they want to fuck his ass
30 Jun 2016
332 votes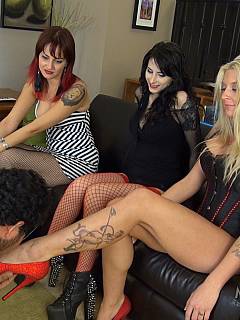 Girls are spiting slave in the mouth, slapping him in the face and laughing at his cock locked in chastity cage
17 Dec 2015
241 votes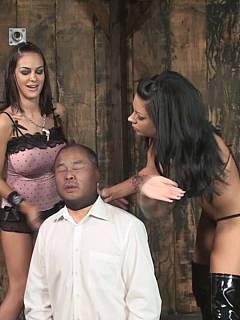 Sexy pornstars put slave's head in pantyhose and slapping his face violently
11 Oct 2015
230 votes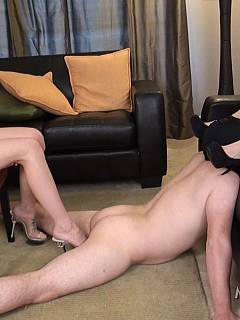 Cruel girls are crushing slave's balls with high heel shoe to make his pussy-licking more intense
30 Nov 2015
212 votes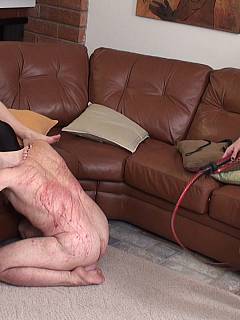 Harsh whip lashes are keeping femdom slave motivated to keep his tongue deep inside the pussy
30 Apr 2016
208 votes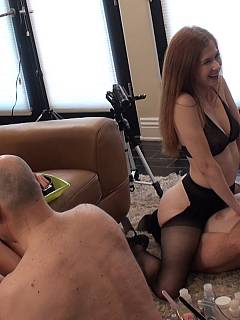 Older men are living with young dommes: taking care of their nails and providing sitting space for their lovely butts
03 Oct 2016
205 votes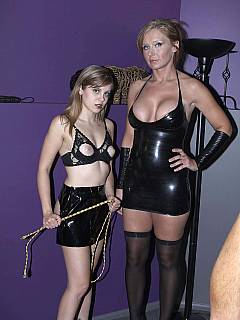 Mom shows her daughter the right way of handling men by trashing guinea pig's balls
21 May 2013
166 votes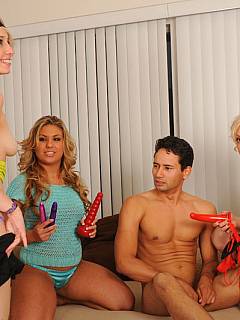 Classic blowjob turned into femdom threesome where girls are dominating poor male with sex toys
03 Aug 2015
162 votes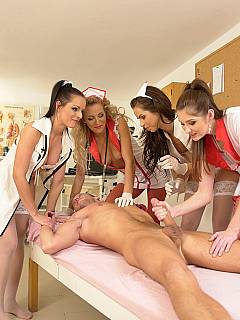 Poor guy is defenceless against four horny nurses: taken advantage of and milked dry by sexy bitches
05 Jun 2015
161 votes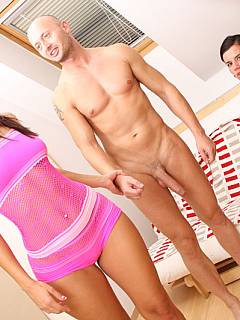 Dude is paying for late delivery by being taken into submission by sexy girls and with his ass getting destroyed with strapon
03 Dec 2015
158 votes
Miscellaneous free picture galleries collection >>
Miscellaneous most recent videos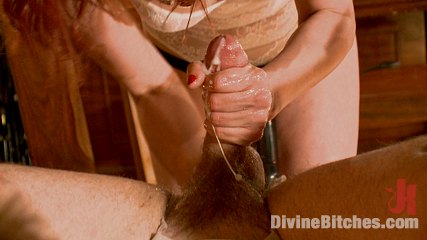 How many dominant women do you need to be happy? How about six gorgeous ladies teasing your cock?
20 Jun 2013