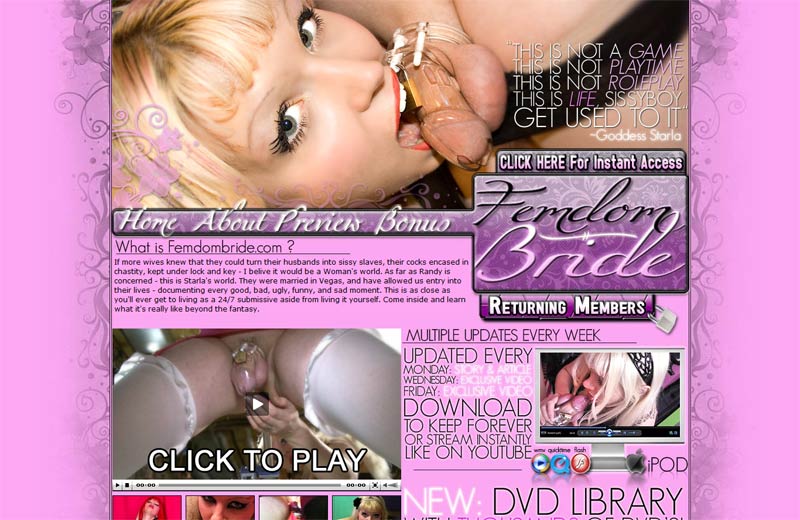 Bride is the most innocent woman you can think of. Dressed in white and standing quietly waiting for her groom co come. Sounds pretty familiar but there is a special type of girls who just can't wait for the moment to come when they would be able to put their men in slavery! Look around and you'll be amazed with the number of submissive men and dominant wives!
Femdom Bride was founded and being maintained by one of those couples (their names are Starla and Randy) where husband is living his life being turned into sissy slave, who's cock and balls are locked in chastity device and the key is kept in a secret place.
Starla and Randy aren't ashamed to post their private movies and pictures online because they know that thousands of people around the world find them very exciting.
Femdom Bride is keeping their members happy by updating several times a week: new story, blog post or an article is posted every Monday, exclusive movies and galleries are posted on Wednesdays and Fridays. Check out some of the preview galleries posted below to make it clear: would you like to become a groom for a Femdom Bride or not.
Femdom Bride top-rated picture galleries