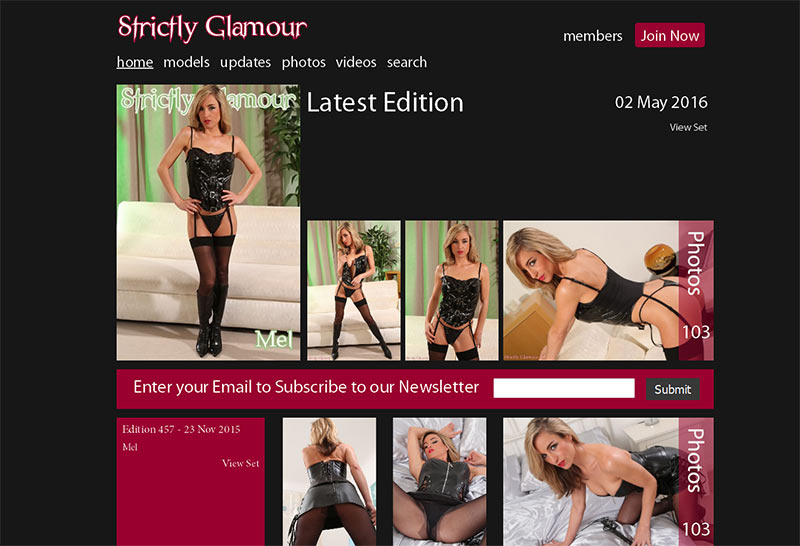 Strictly Glamour website is into beautiful femdom women and tasteful fetish outfits. Prepare yourself to meeting world's hottest dominant girls wearing the kinkiest fashion!
Click the button to visit strictlyglamour.com start enjoying pictures and videos of pretty Goddesses dressed up in leather, PVC, latex and lingerie. Holding whips in their hands, those beautiful strict ladies are going to be teasing you with their hot legs in pantyhose and stockings and provide with great deal of foot and high heels fetishes! Are you ready to enjoy glamorous femdom sluts? Hit the button to begin!
Strictly Glamour top-rated picture galleries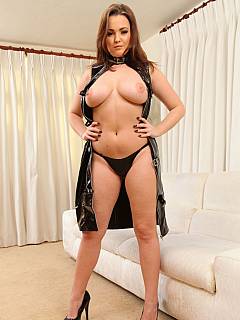 Gorgeous whipping mistress reveals her sexy lumper body hidden under the kinky PVC dress
22 Mar 2017
143 votes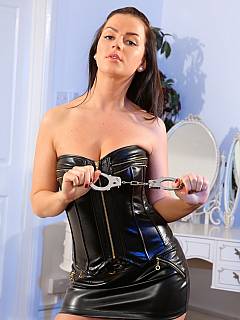 Babe is leather will handcuff you first and then trample with elegant knee-boots
14 Feb 2017
134 votes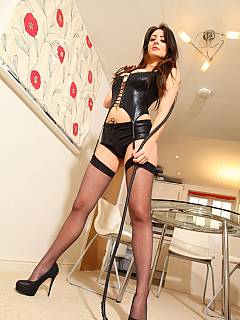 Some lucky slave is going to be punished by a sexy domme dressed up in kinky black PVC lingerie, high heels, stockings and holding a whip in her hands
18 Jul 2017
133 votes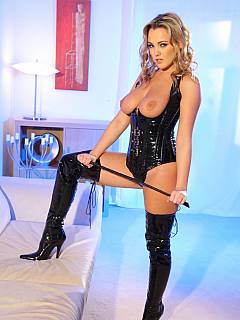 Blond goddess is keeping her boobs exposed while wearing PVC corset and a apair of sexy knee-boots
04 Dec 2016
128 votes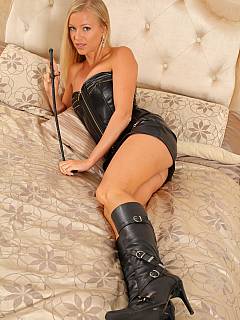 Whipping mistress is going to put riding crop in use while wearing claccy black leather outfit
04 Dec 2016
120 votes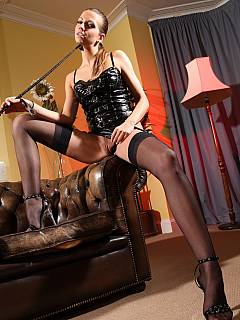 Are you ready for the pleasure of being punished by a beautiful women in erotic lingerie outfit
04 Dec 2016
115 votes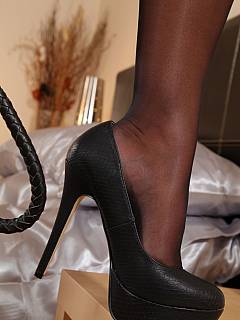 Get ready for the trample and whipping tease to be performed by the hot busty babe in kinky erotic outfit
09 Jan 2017
111 votes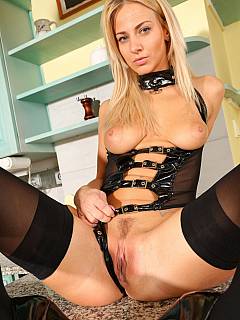 Slim blond is dressed up in a special type of lingerie that allows femdom slaves to crawl from the back and lick her exposed ass
23 Apr 2017
110 votes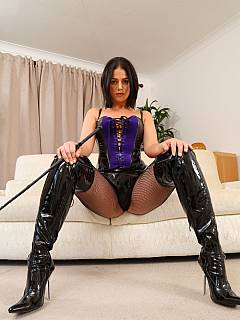 Amateur dominant girl is having a while range of sexy clothing to punish men in: high heel boots, PVC skirt abd sexy fishnets
04 Dec 2016
107 votes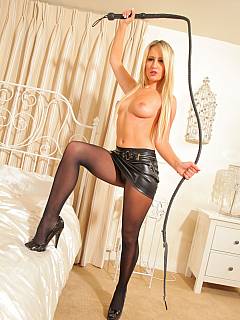 Gorgeous blond in leather is not going to be playing jokes: she will just whip your body enjoying every painful lash
23 Apr 2017
107 votes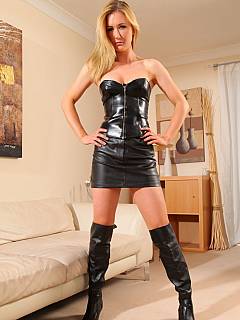 Enjoy slim dominatrix in a set of femdom clothing made from black leather including high heel boots, corset and even panties
18 Jun 2017
107 votes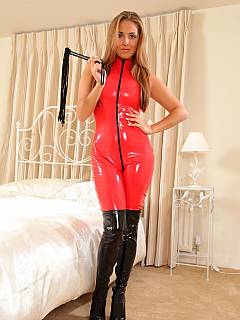 How do you feel about getting whipped by a sexy blond in PVC catsuit and knee boots?
28 Dec 2016
106 votes